There were a couple of events thrown in Bloomington around June 11th, including a dance party fundraiser and letter-writing night.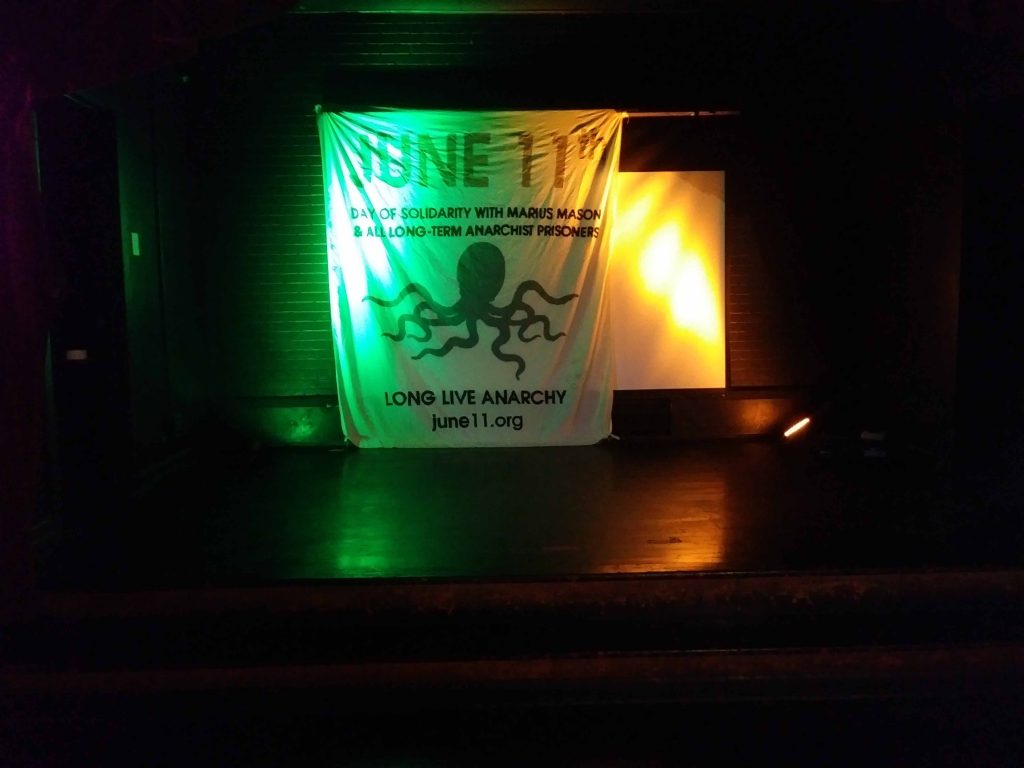 Dance party fundraiser
On June 7, Indiana Rock Against Racism and Bloomington Anarchist Black Cross teamed up to throw a benefit fundraiser dance party for long-term anarchist prisoners. The event was hosted at The Back Door, a queer bar in Bloomington, and ended up netting around $300. Folks signed cards that were sent to anarchist prisoners, and took zines from both RAR and BABC who were tabling. The night was fun, the music was good, a bunch of folks danced, and reactions to the event by curious passers-by were positive. Overall, it was a success!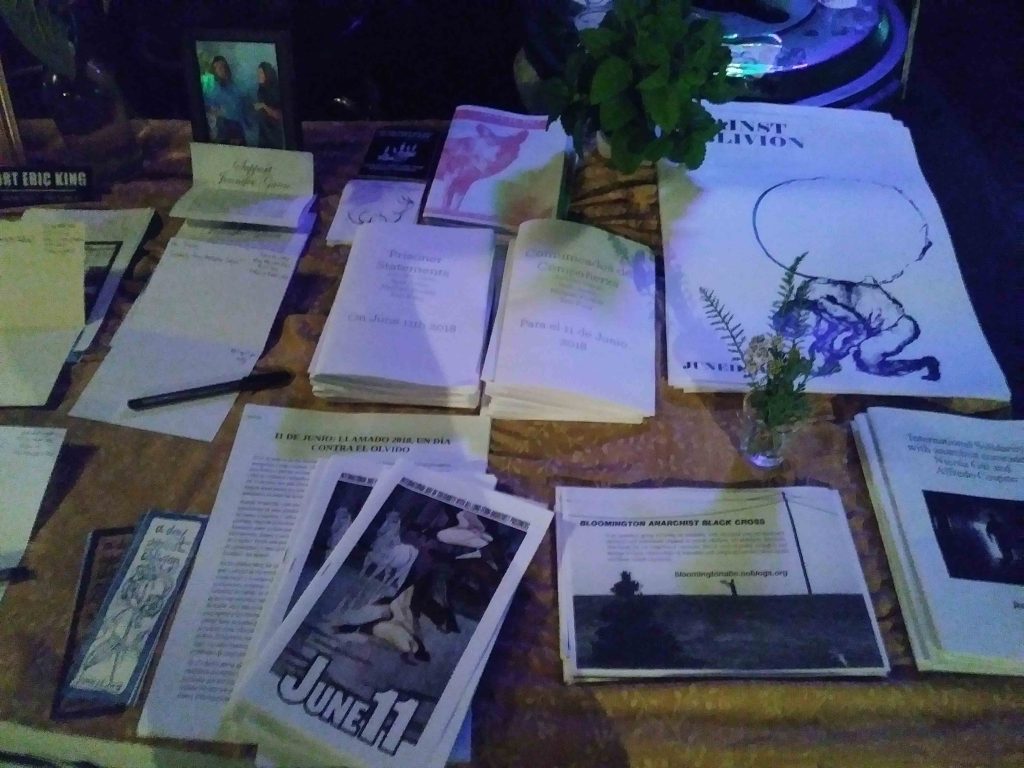 Letter-Writing Night
Bloomington Anarchist Black Cross put on a letter-writing night at the local library on June 12th (June 11 was already booked). It was a pretty big room, and folks arranged it so that each table highlighted one or two prisoners, with pictures of them as well as any artwork or writing they've done. Using a projector, BABC played a slideshow where each slide presented pictures and information for each of the long-term anarchist prisoners listed on the June 11th website. People showed up throughout the two hours and wrote a number of letters as well as signed cards. The turnout wasn't huge, but we still managed to get a bunch of letters to send out.