Bloomington People's History is an ongoing project by local individuals that highlights the legacy of repression and resistance in and around Bloomington, Indiana. We encourage anyone who is interested to create their own People's History posters and spread them around town.
Posters can be emailed to:
plainwordsbloomington [at] riseup [dot] net
Let's keep the history of revolt alive!
---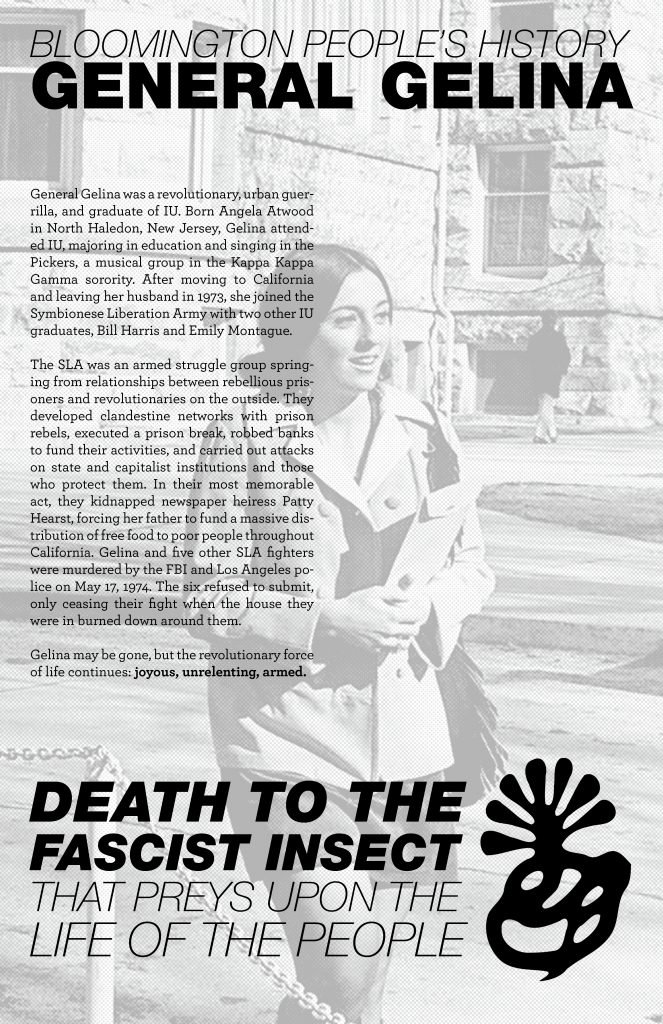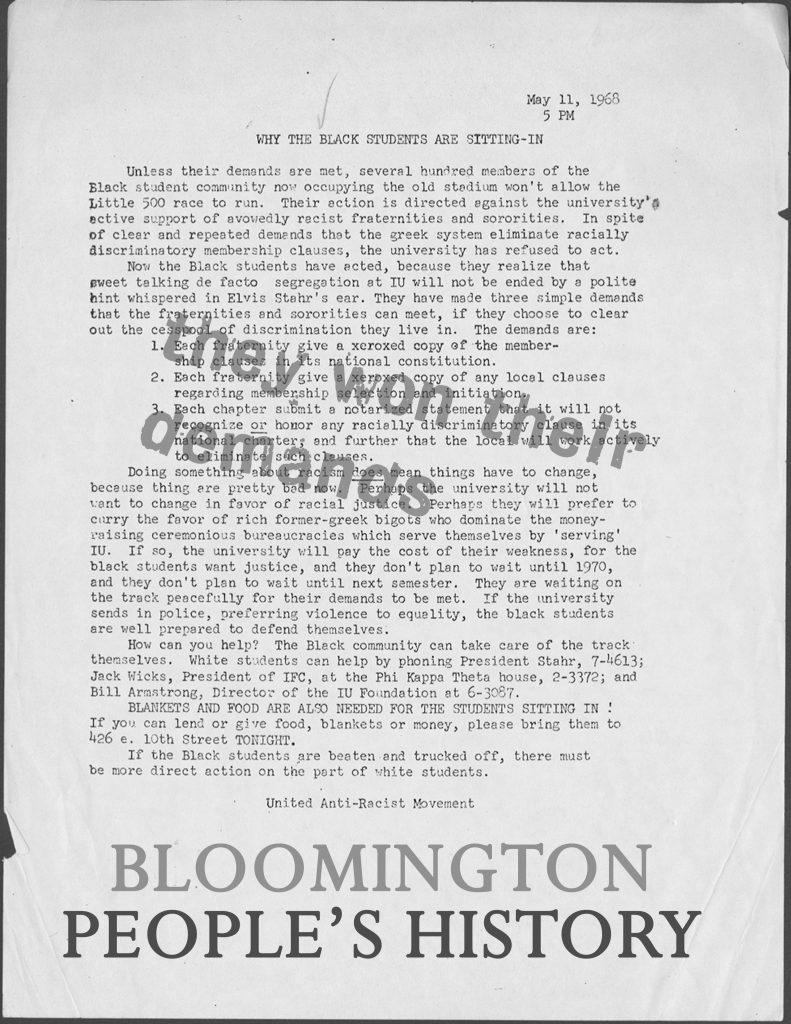 Black Student Sit-In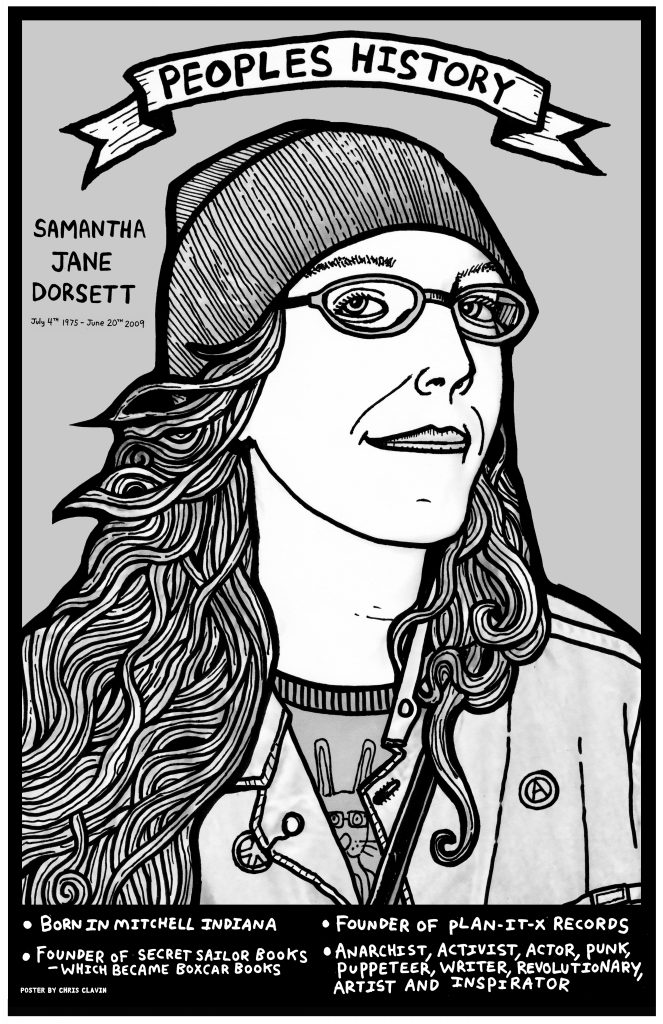 Samantha Dorsett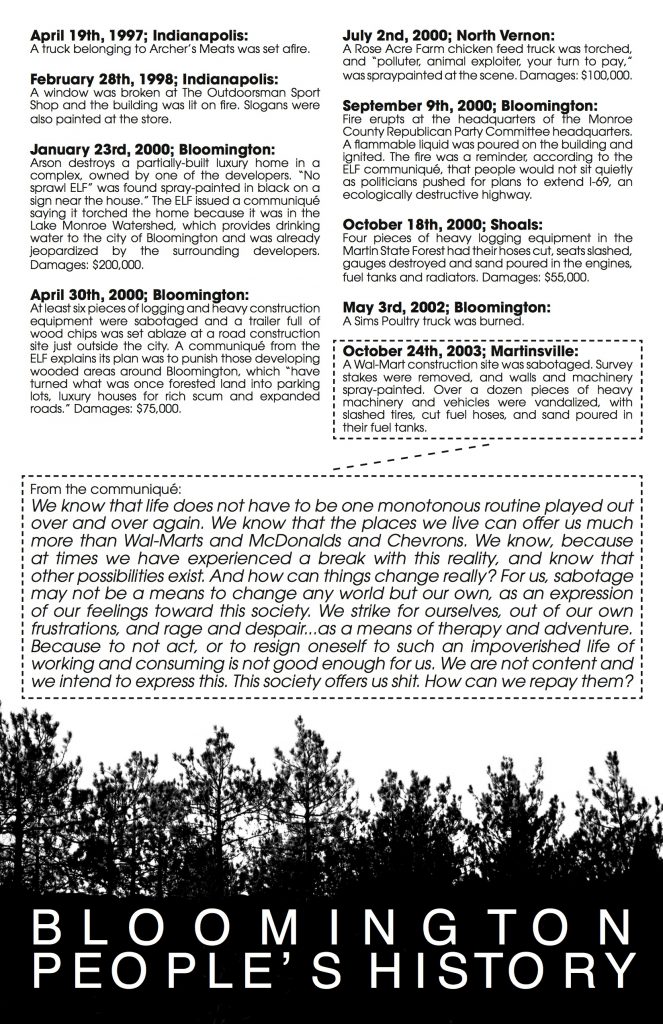 Animal & Earth Liberation Actions (PDF)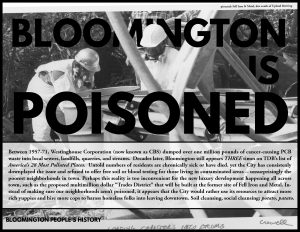 Bloomington is Poisoned